5* Matisse. Landscaping
Landscaping. Sochi. 4 187 sqft.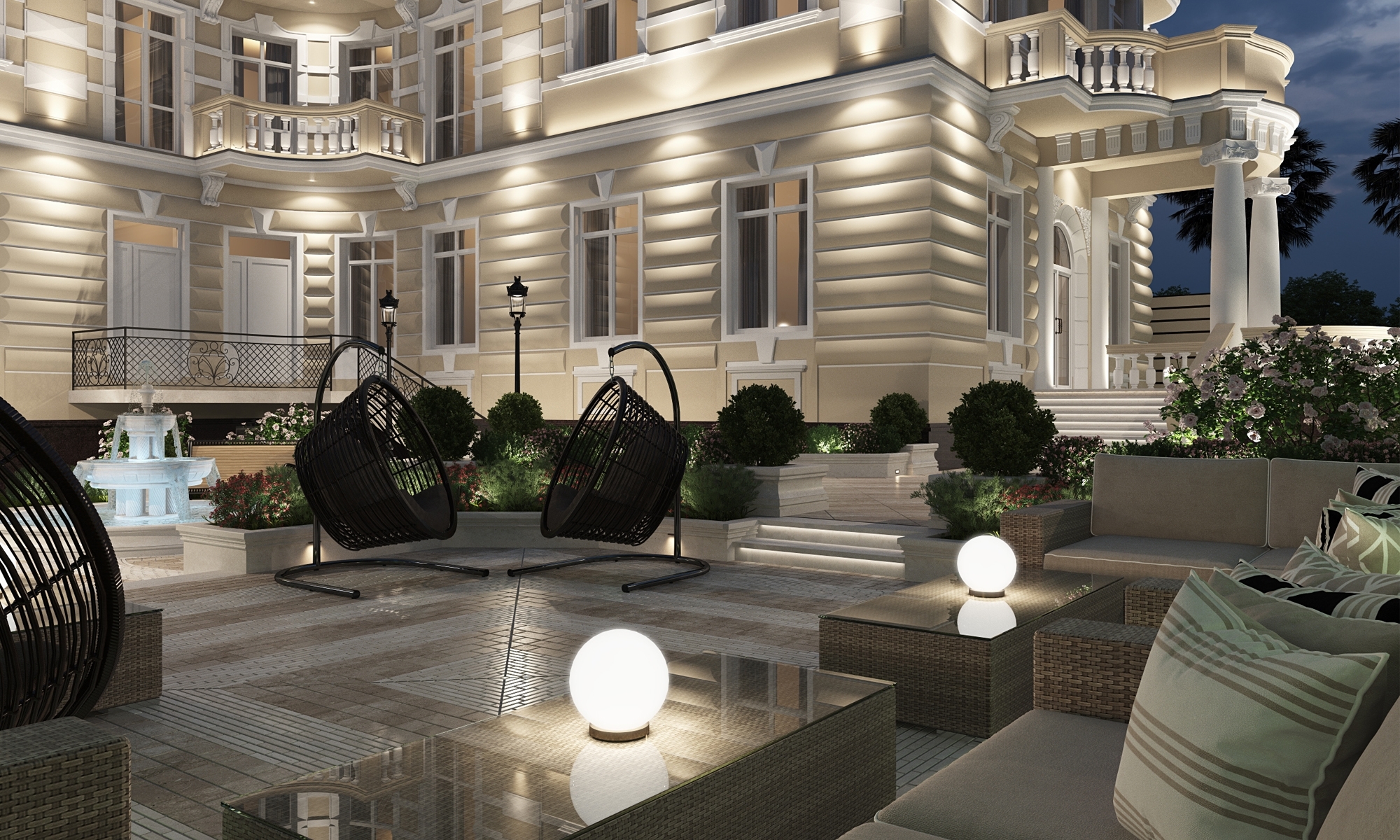 For a premiere apart-hotel located in the very center of Sochi's resort life alongside such hotels as Pullman, Hyatt Regency, and Marins Park Hotel we developed design-projects of lobby, rooms, and landscape.
Goals: To create a landscape project design for the enclosed territory of the hotel. To develop places for relaxation and provide convenient navigation in the area.
Solution: The theme of waves, we used for the lobby and rooms, was continued in the landscaping of the building territory. A marble fountain sits in the center of the territory that emanates coolness on a hot summer day. The fountain overlooks the leisure area where hotel residents and their guests can spend time. Here comfy sofas and tables made from weather-resistant materials are situated. Thanks to the elaborate lighting accenting the building facade and soft scape, the complex territory looks especially attractive and inviting at night.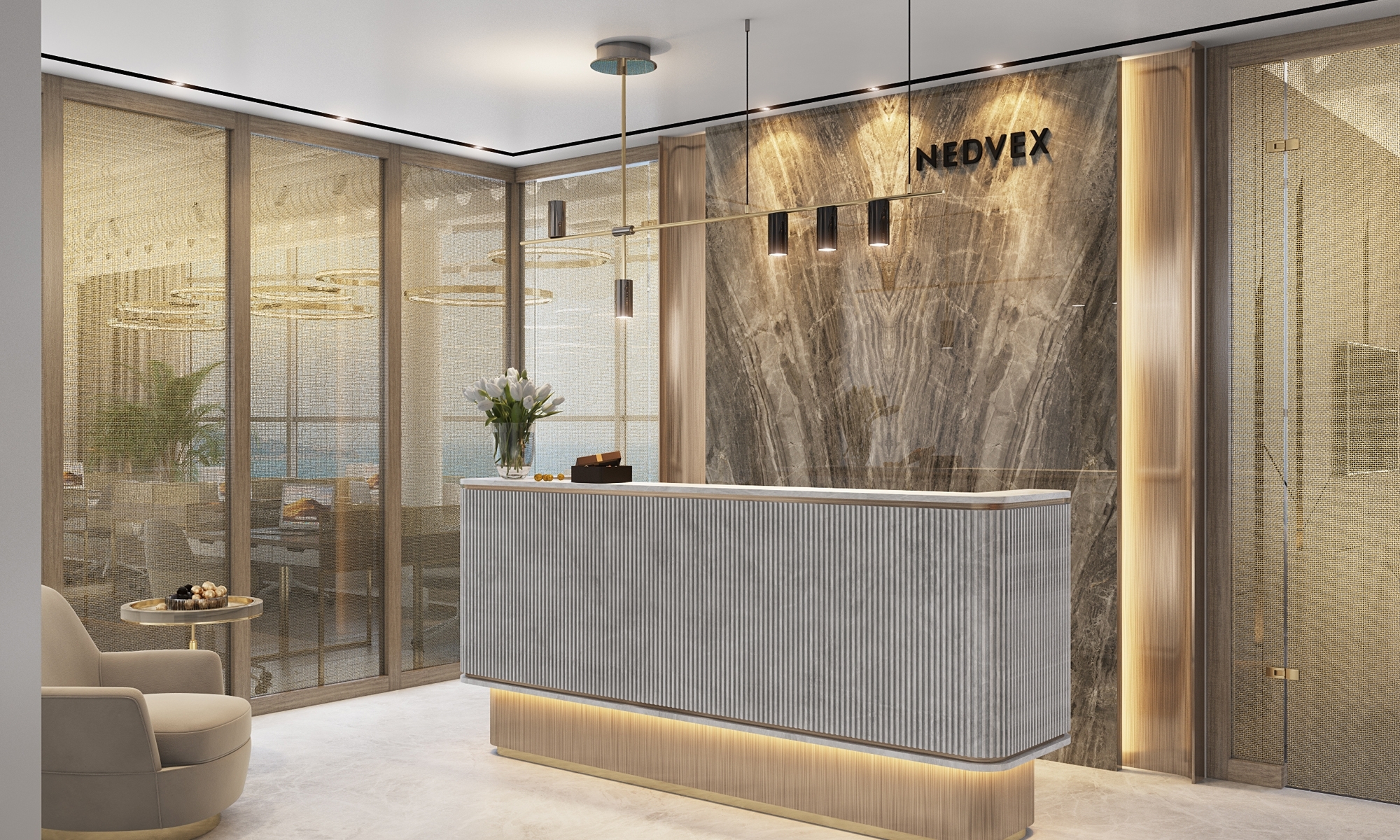 Project Office NEDVEX