Boca Raton Country Club
Country club. Miami. 3 500 sqft.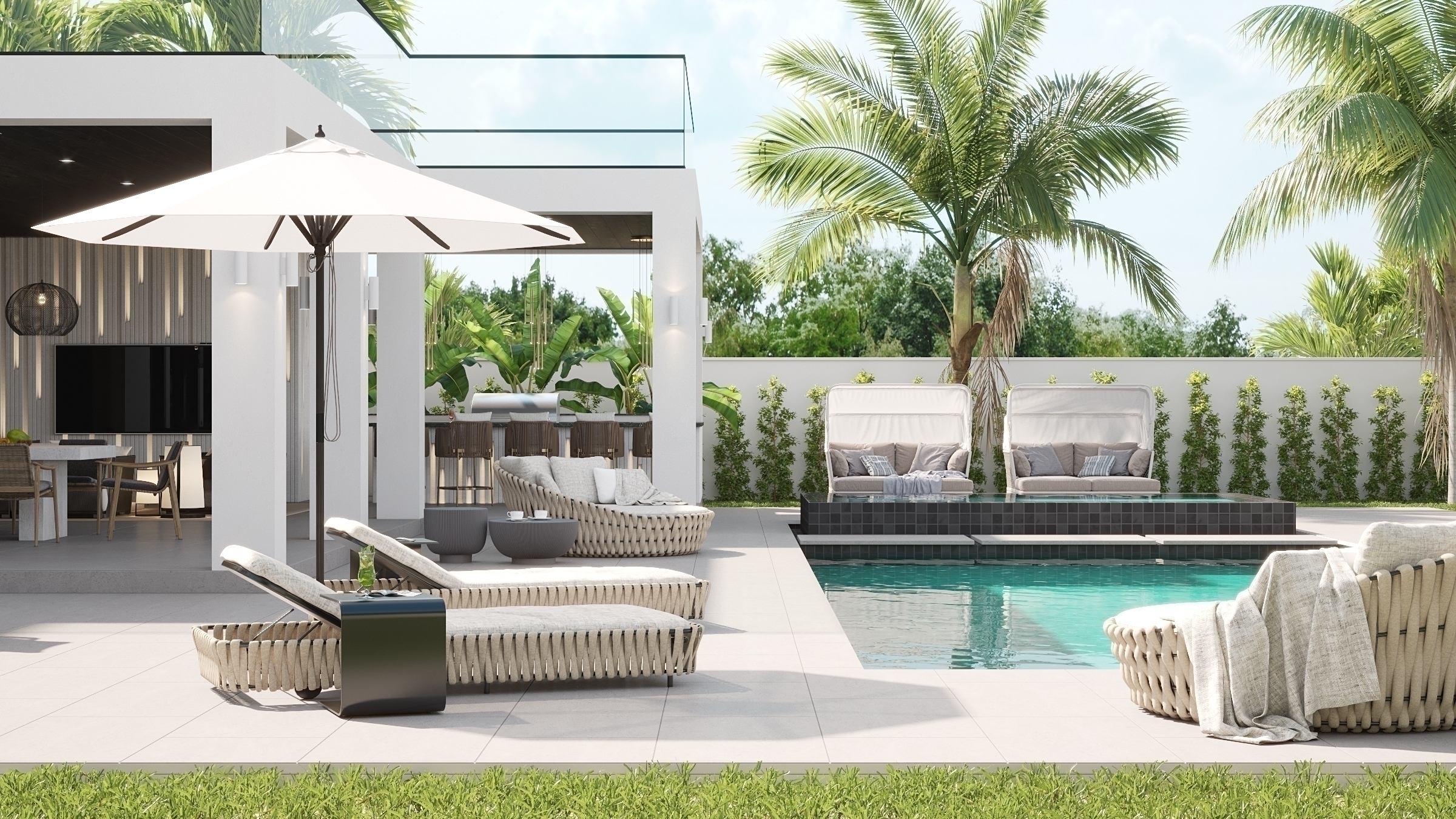 For the Boca Raton Yacht & Country Club project, our team has developed a design concept for outdoor dining & relaxation, patio, and swimming pool zones.
GOAL: To design a modern and functional space that meets the requirements of a minimalist fashionable design. To find a decorative solution for walls in the TV & Bar area to attract customers and create a comfortable environment for guests to relax. It was important for the customer to avoid large-scale renovation works and to integrate the design of the relaxation zone into the overall architectural concept of the building.
SOLUTION: We used natural limestone for the wall finishing. For this project, our production team in Greece made custom-sized slabs of natural stone. To add more illumination and provide a unique decorative effect of "shooting stars", we installed LED lighting fixtures into slabs.
Thanks to installing additional lighting around the perimeter of the building and luxury custom-made Italian furniture, we succeed in creating a cozy relaxation area, especially attractive for guests in the evening.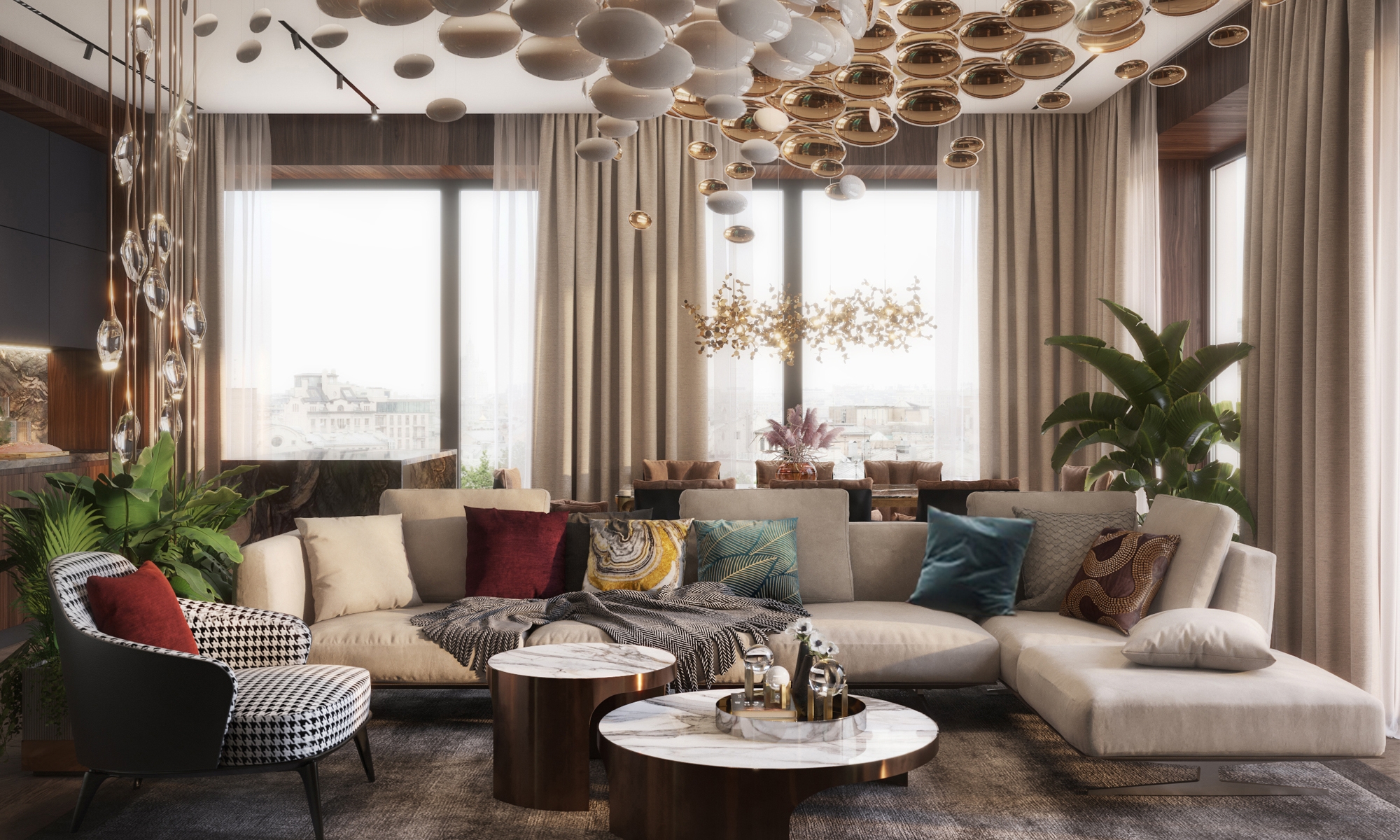 Project PRIMEPARK #24