Fantasy Island
Apartment. Moscow. 2 260 sqft.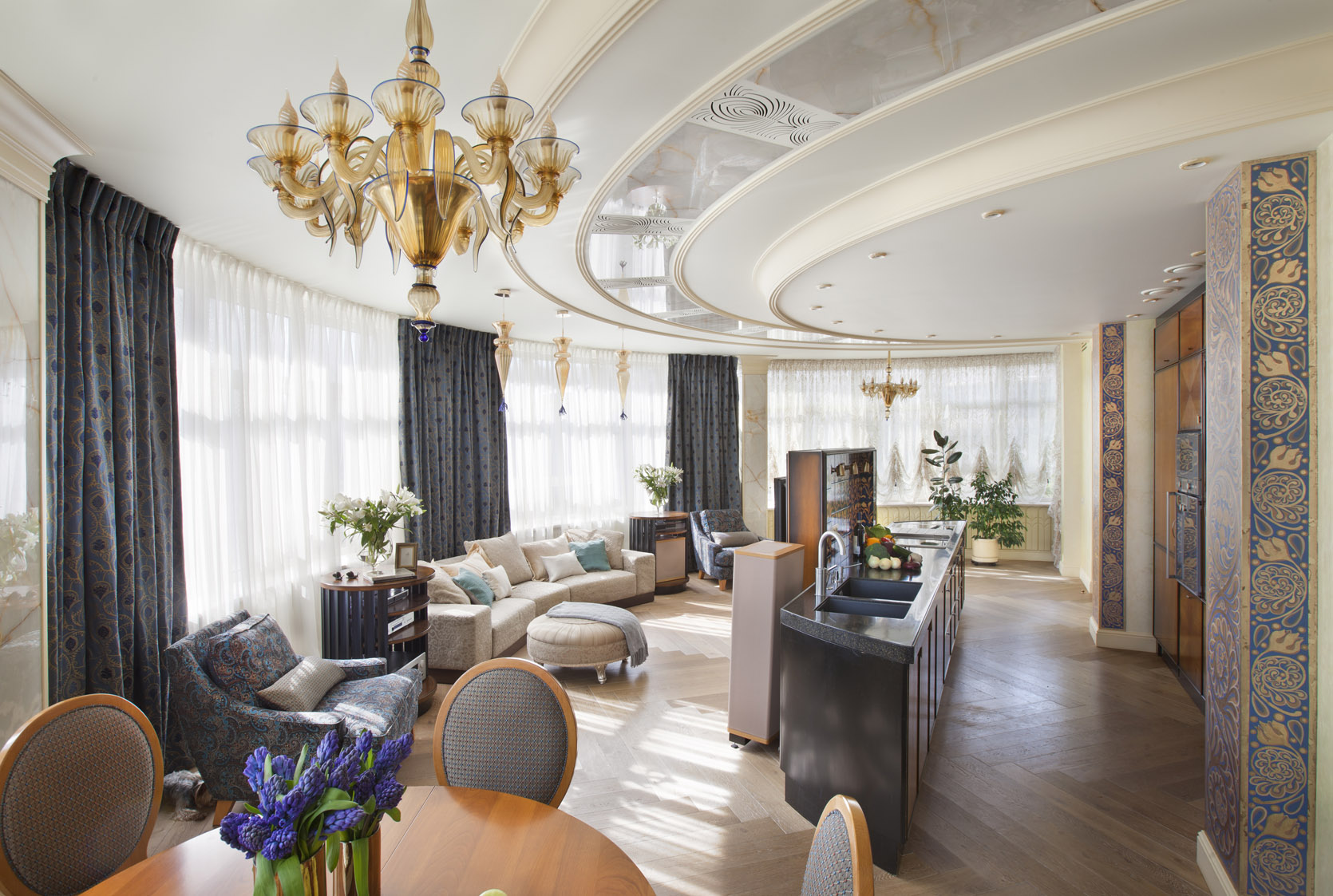 Neoclassical interior design has always attracted self-made intelligent personalities who are not used to proving anything to anyone. It is a universal combination of respectability, sublime finesse, and pragmatism with modern materials and contemporary design ideas. Neoclassical furnishings look expensive and sophisticated largely due to the use of only natural colors, such as beige, green, white, golden, and brown.
Our original neoclassical kitchen island in the lounge area looks stylish and fresh. It is a perfect place for cooking, meeting guests, and spending lovely family evenings.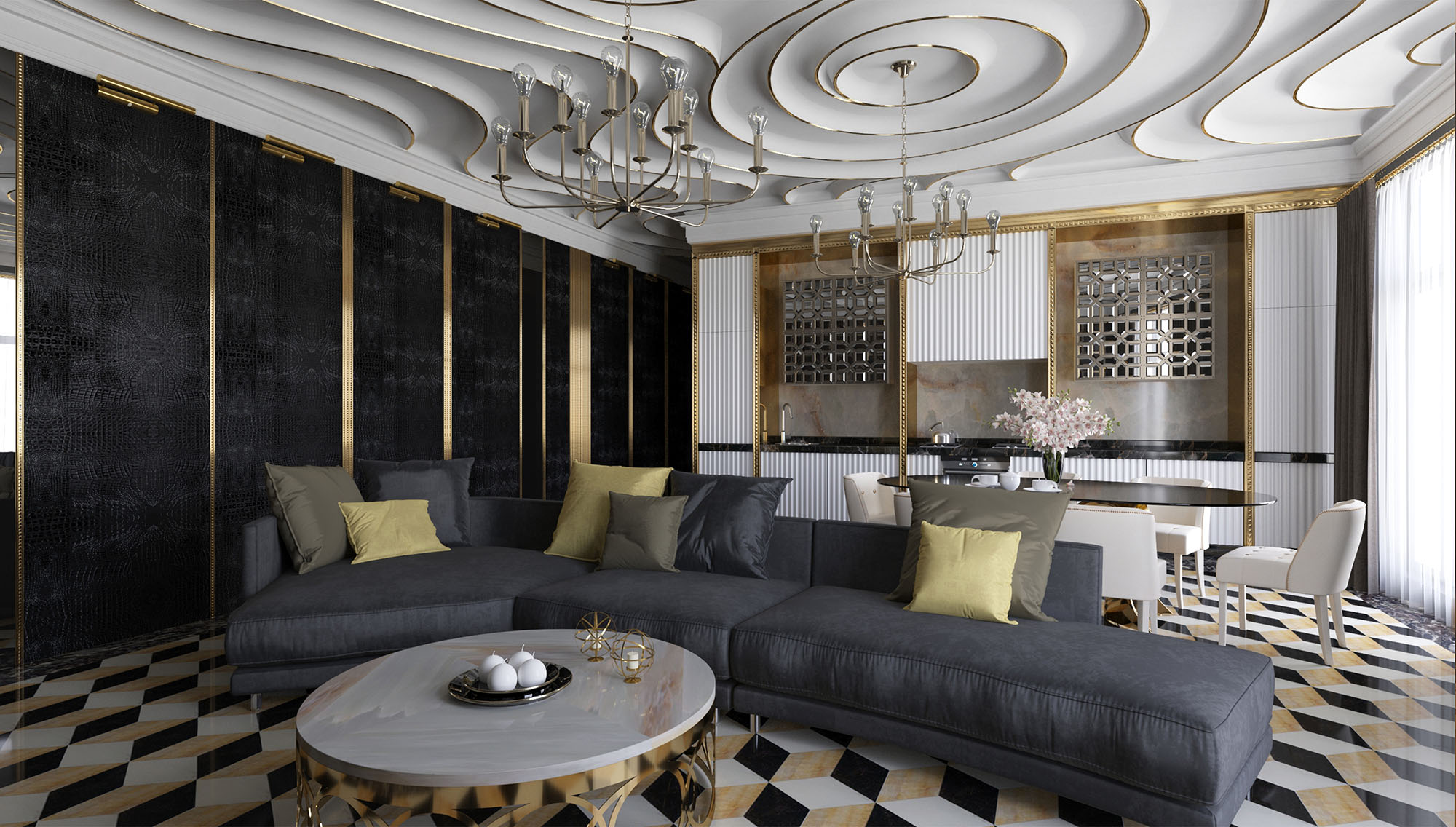 Project Italian Quarter