Spiridonovka str.
Condo, Spiridonovka str, Moscow, Russia. 1 346 sq.ft.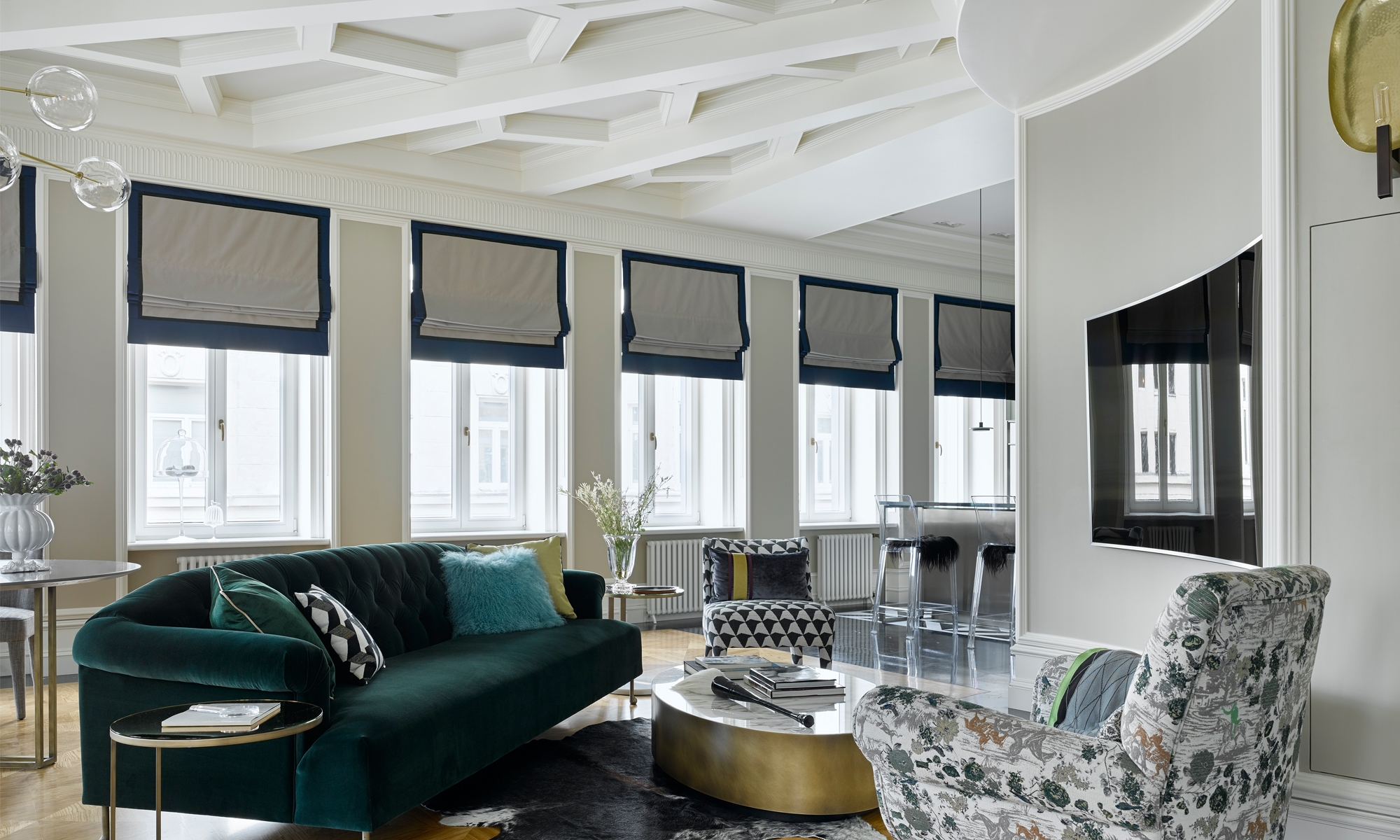 The architectural bureau led by Anastasia Kasparyan renovated the apartments in a historical center of Moscow for a private investor who wanted to increase the value of his property.
GOALS: We strived to create a space that would be comfortable to live in for family visits to Moscow. In the interior, we were asked to take advantage of the complex shape of the premise and emphasize the bay window. We also replaced the utility lines, slabs, and many other structures.
SOLUTION: We dismantled and restored the wooden slabs in the building. The utility lines were placed in a coffered ceiling so as not to lower its height. Through the complex geometric ceiling pattern that we created, we were able to emphasize the bay window axis and build out the space relative to it. The interior is rich in complex elements: a marble mosaic on the floor, a forged partition, and stucco adorning the bedroom walls.
The bathroom had a complex shape that was designed in such a way that the alignment of the wall paintings and marble panels created a "disappearing wall" effect. Custom furniture elements were used in the apartment decor that was created according to our schematics.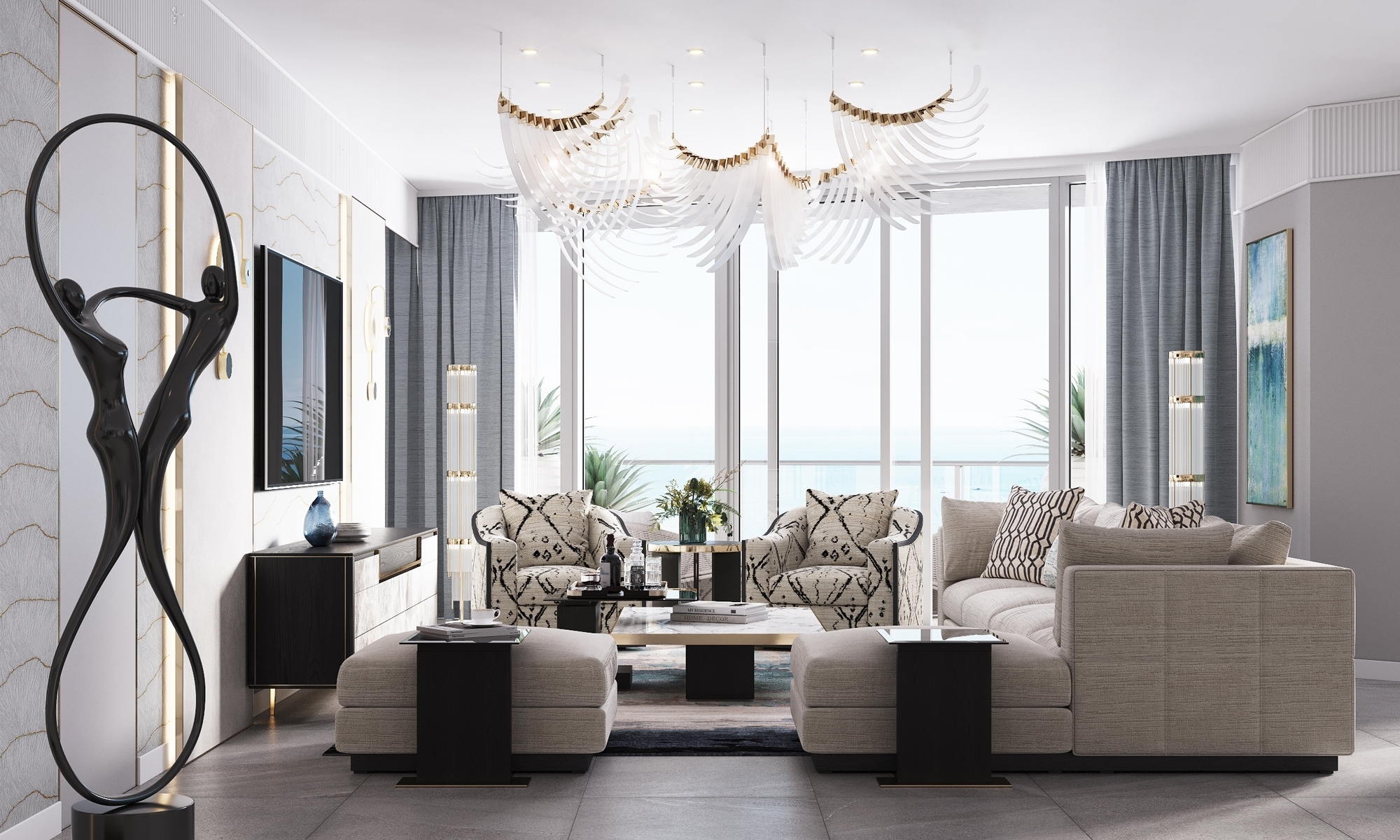 Project Paramount, 601