5* Matisse. Standard Room
Apart-hotel. Sochi. 46 284 sqft.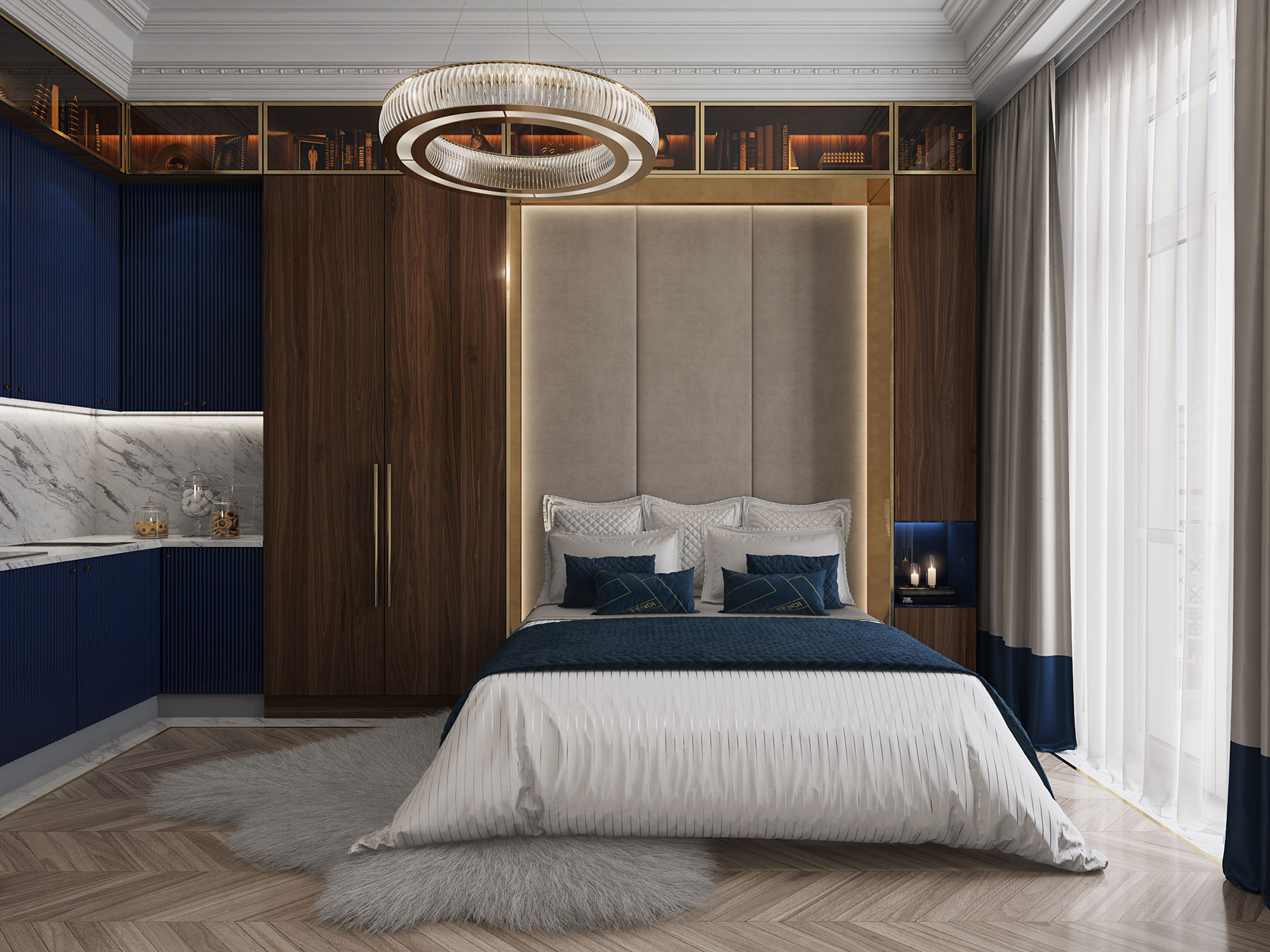 For a major developer, the Sokol Group, the architectural bureau of Anastasia Kasparyan created the project of interior design for a premiere apart-hotel located in the very center of Sochi's resort life alongside such hotels as Pullman, Hyatt Regency, and Marins Park Hotel.
Calm tones pervade the apartment interiors, which we tinted with the deep vibrant blue often found on the canvases of the great artist. Natural wood and a golden overtone complement the interior, shifting emphasis to the bed. Thanks to the furniture we designed, we succeeded in using every millimeter of space to create the ideal balance between utility and living space.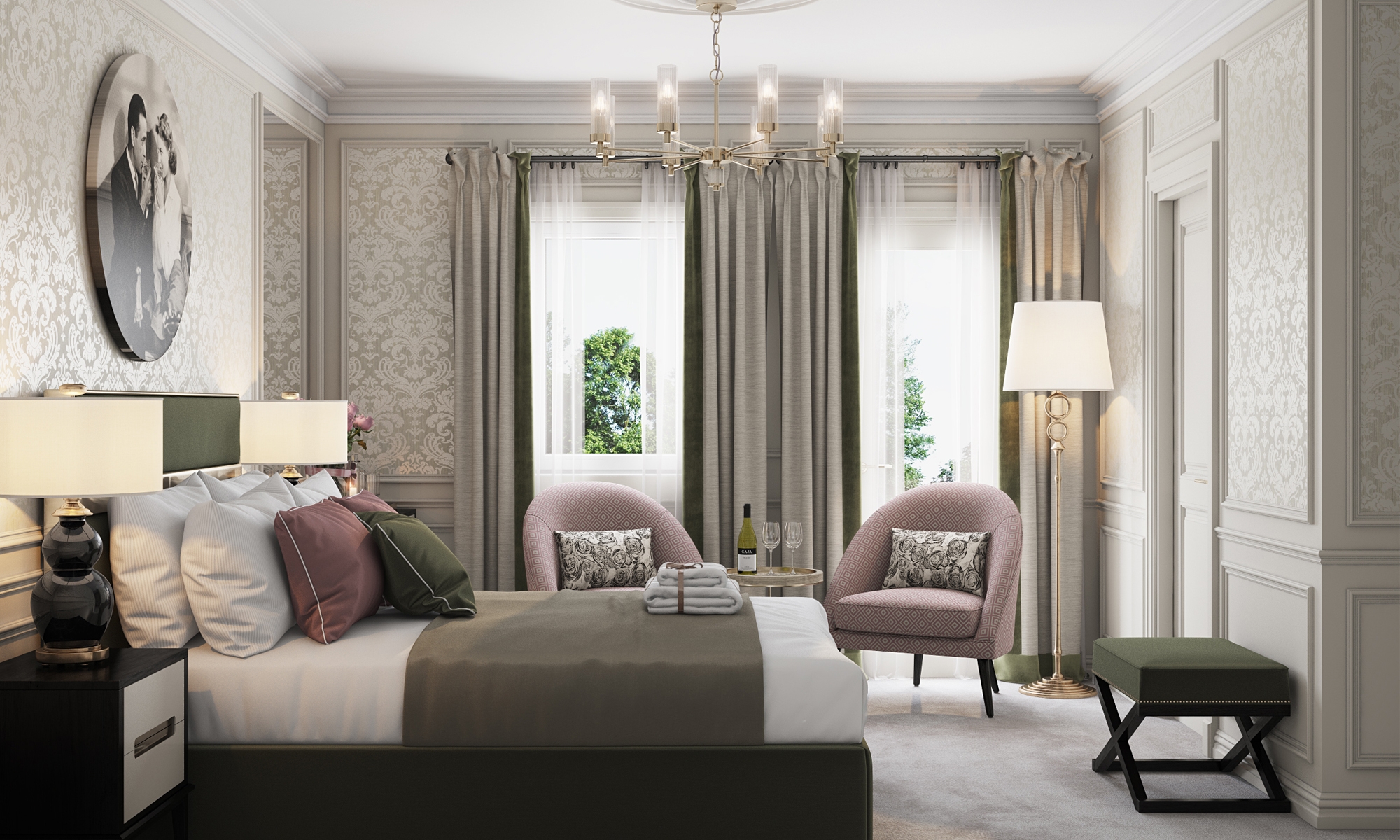 Project La Maison Osoyoos Larose