La Maison Osoyoos Larose
Hotel. Osoyoos. 4 843 sqft.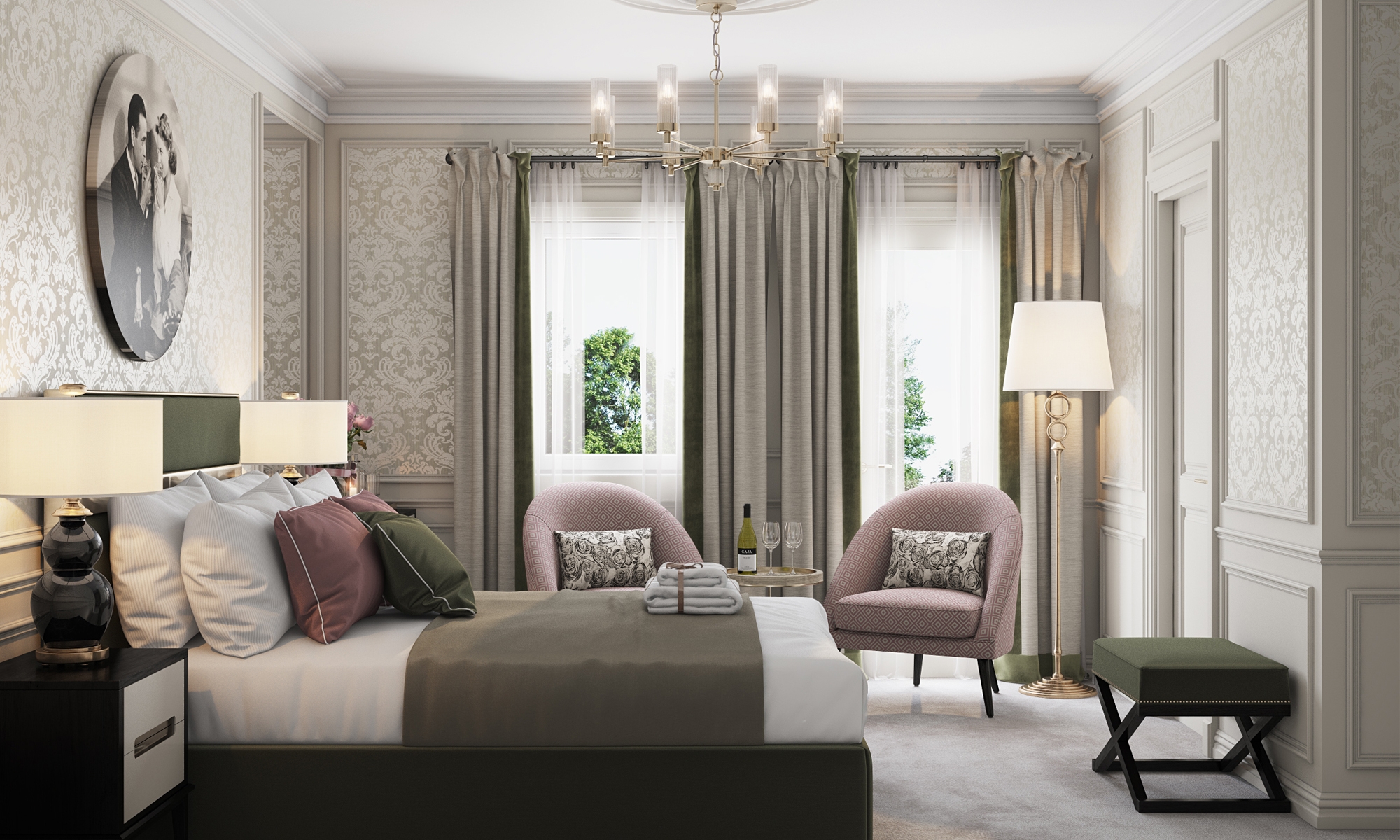 For the joint French-Canadian project by the Vincor Group and the Taillan Group, our team led by Anastasia Kasparyan has developed a design solution for the layout of hotel rooms. Located in the picturesque Okanagan Valley, La Maison Osoyoos Larose pays tribute to the region's wine-growing history. It was important for the client to emphasize the connection between the cultural heritage of France and the traditions of the New World.
Solution: Following the original idea of ​​the hotel owners, for the Chambre Sauvignon Blanc apartments, we used a pale golden color palette that reminds of white wine. For better zoning of the premises, we have changed the planning solution, giving more space to place soft armchairs and a small table where guests could spend cozy evenings with a glass of wine.
On the walls, we used gypsum panels, which allowed us to hide the asymmetry of the bed's position in the room. Mirrored surfaces helped visually expand the space and add natural light.
To pay homage to the wine-growing traditions of the French region of Bordeaux, we used classic ornamented wallpapers inside the plaster moldings. Modern designer furniture perfectly complements the vintage setting of the apartment, helping to create a comfortable and relaxing atmosphere for its guests.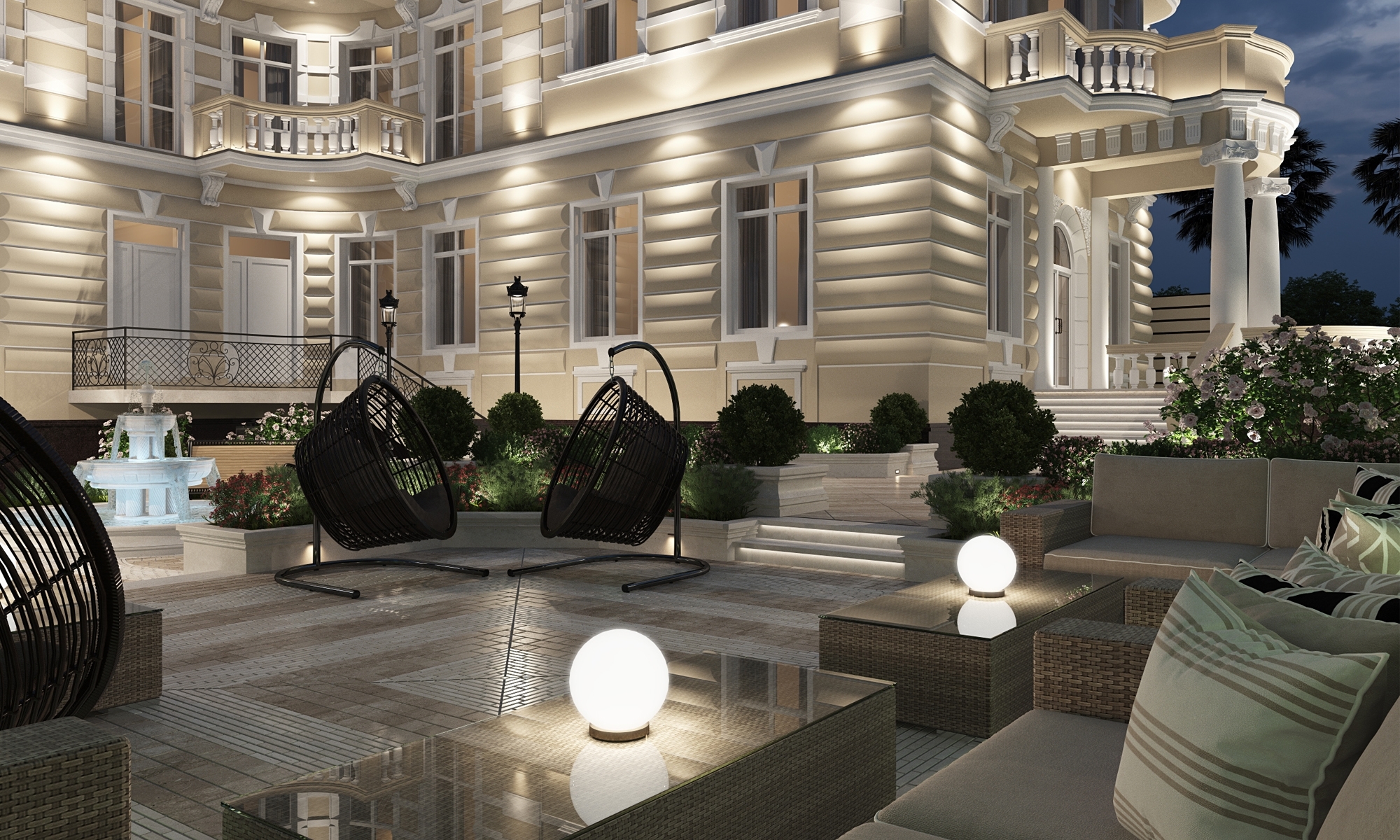 Project 5* Matisse. Landscaping