Сafé LES OLÉ
Restaurant. Petrovka, Moscow. 1 399 sqft.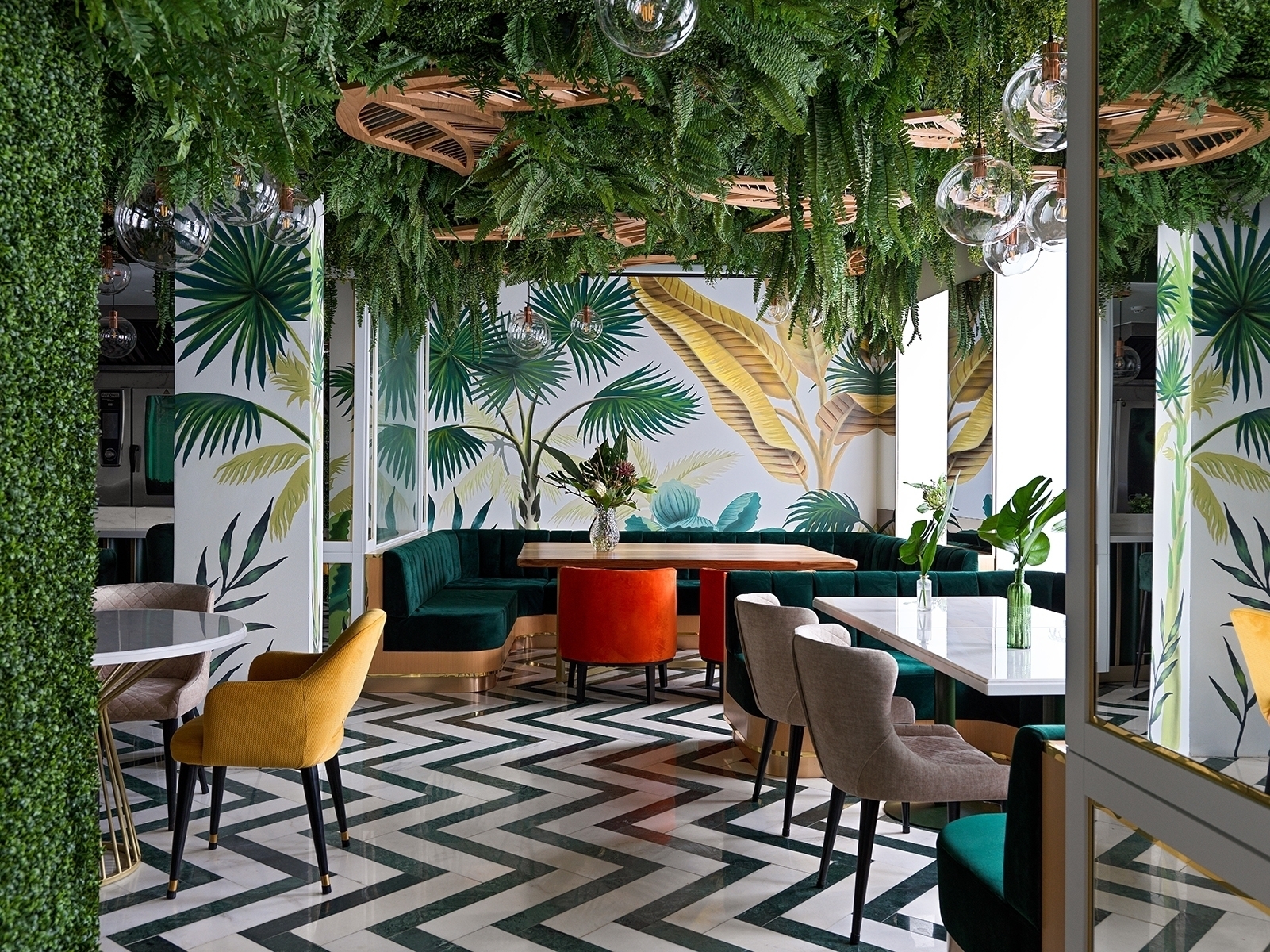 We were given a rare opportunity to breathe new life into the interior previously designed by the architectural bureau of Anastasia Kasparyan. Our task was to create a design concept for a restaurant with the author's kitchen located in the heart of Moscow. Space is intended to attract regular customers and get a small green oasis of peace and serenity amid city noise. It was also significant to display the conceptual connection between the interior of the premises and the idea of countryside relaxation in the premium class hotel.
GOAL: To redesign the current interior of the public space. To change the image following the brand's concept; to play with the "forest theme" which is featured in the name of the restaurant.
SOLUTION: We have developed a design concept that combines the functionality of a cafe and the image of a rainforest located in the center of a big metropolis. Given the brand identity, we followed the corporate color palette – a mix of white and natural green shades. It is reflected in the zigzag pattern of the floor tiles, hand-crafted wall paintings. To hide engineering communications, we placed elements of artificial landscaping and installed glass reservoirs with palm trees. The original space is located in a historic building and has uneven brick walls, so we decided to keep the decorative texture of the walls and add a hint of sophisticated elegance to the interior by installing glass gradient partitions.
For optimal zoning, we divided the interior into several thematic areas, added soft sofas in deep green color for a more relaxing atmosphere. The open area of ​​the bar gave more space for seating arrangements and helped to maintain functionality for serving drinks and light meals to the guests.
To enhance the decorative effect and create a feeling of comfortable space, we added reflective mirrors and glass surfaces into the interior of the restaurant. Wherever the guest sits, he can enjoy the design concept and décor in reflections.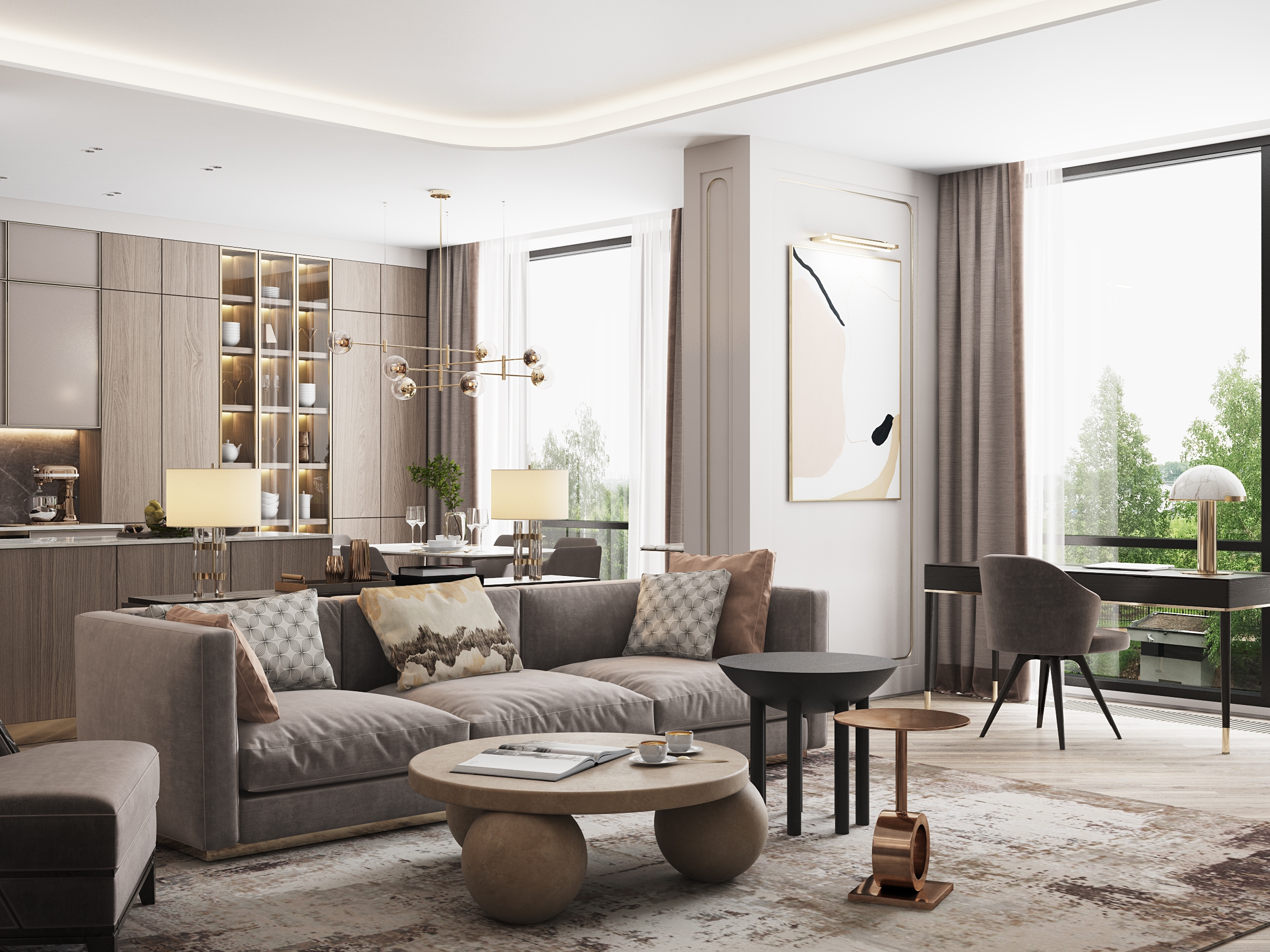 Project Skolkovo Park