Skolkovo Park
Apartment, Zarechye, Moscow, Russia.
1 529 sq.ft.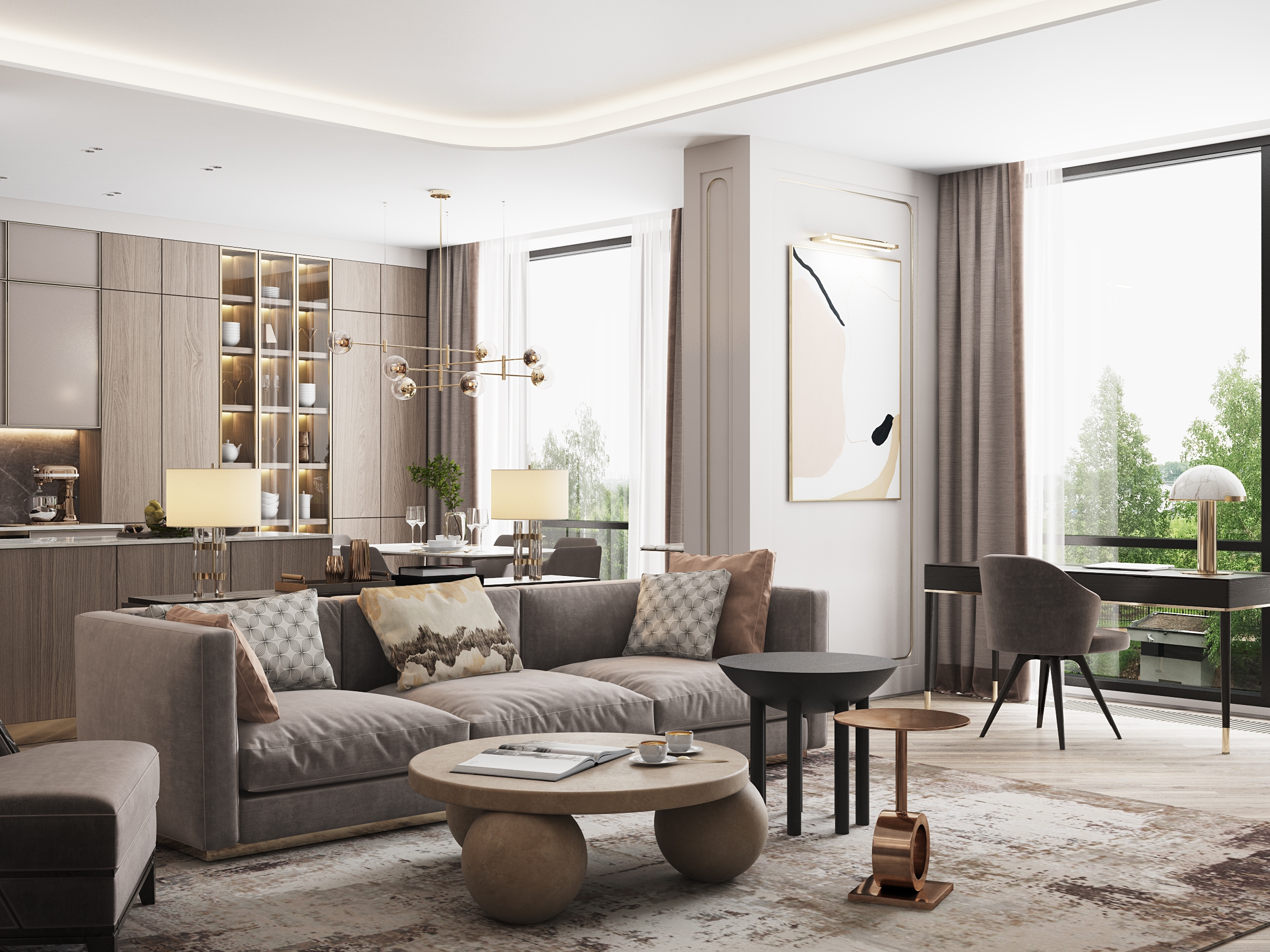 GOAL:
To develop a design project, considering all architectural specifics of the premises.
To fit into a compact apartment space few thematic zones – a living room combined with a dining room, a kitchen, a parent's bedroom with a separate bathroom, and a children's room with a private bathroom.
And also, it was necessary to organize few storage places.
Our client is a frequent traveler and values the comfort & functionality of premium class hotels; that's why we designed a concept for multi-purpose apartment zones. We successfully combined practical functionality and luxury by using designer furniture and unique decor items. To save free space, we installed a hidden kitchen that does not stand out from the general design style. Furniture from the new collection by Anastasia Kasparyan SATURNALIA helps divide the living and dining areas without visually overloading the interior.
We chose the natural shades as the basic color palette, creating a calm atmosphere. In the children's room, we arranged modular beds that, if necessary, can be connected or placed separately. One of the non-standard solutions was the use of wallpaper in the bathroom, as well as elements of natural wood and marble.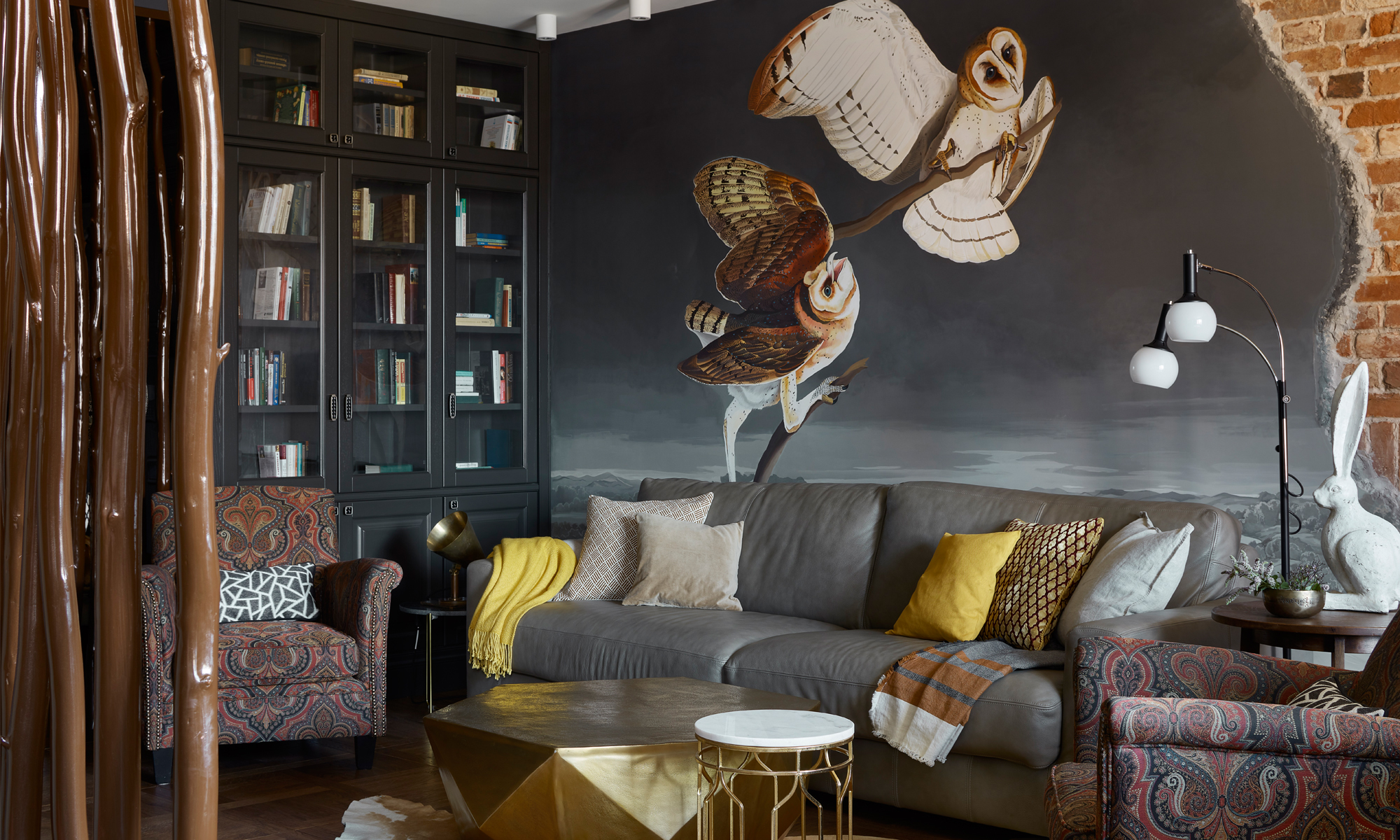 Project Zheleznodorozhny