I'm Tverskaya ART DECO
Residential complex. Moscow. 150 694 sqft.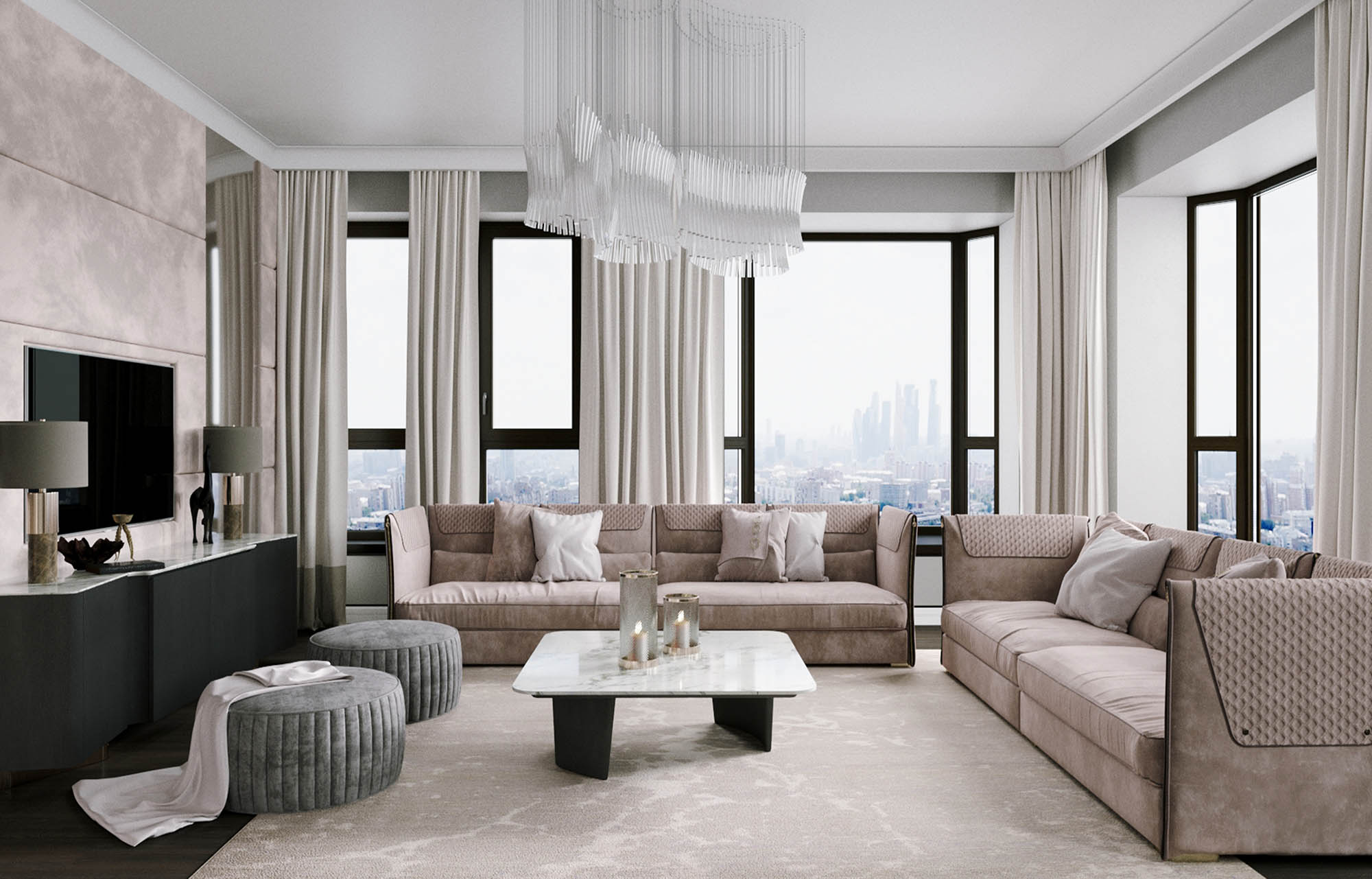 In the heart of the capital, we created several apartment project designs of the residential complex I'm Tverskaya for PSN Group, one of Russia's largest developers. Each interior had its own style and features, taking into account the interests of the project's different target audiences.
Goals: For PSN Group, one of Russia's largest developers, we needed to develop several apartment project designs for the I'm Tverskaya residential complex located in the heart of the capital. It was important to create premiere class interiors that would attract the project's target audiences while remaining strictly within the client's budget.
Solution: Having studied the project's target audience, we developed interiors in several styles, one of which was Art Deco. Quiet tones combined with glossy surfaces and a precise geometric pattern allowed us to create an atmosphere of elegance and luxury. A shift in emphasis in the interior toward accessories allowed us to optimize the developer's investment budget during the project implementation while the calm, neutral colors in the interior give future tenants more opportunities to personalize it.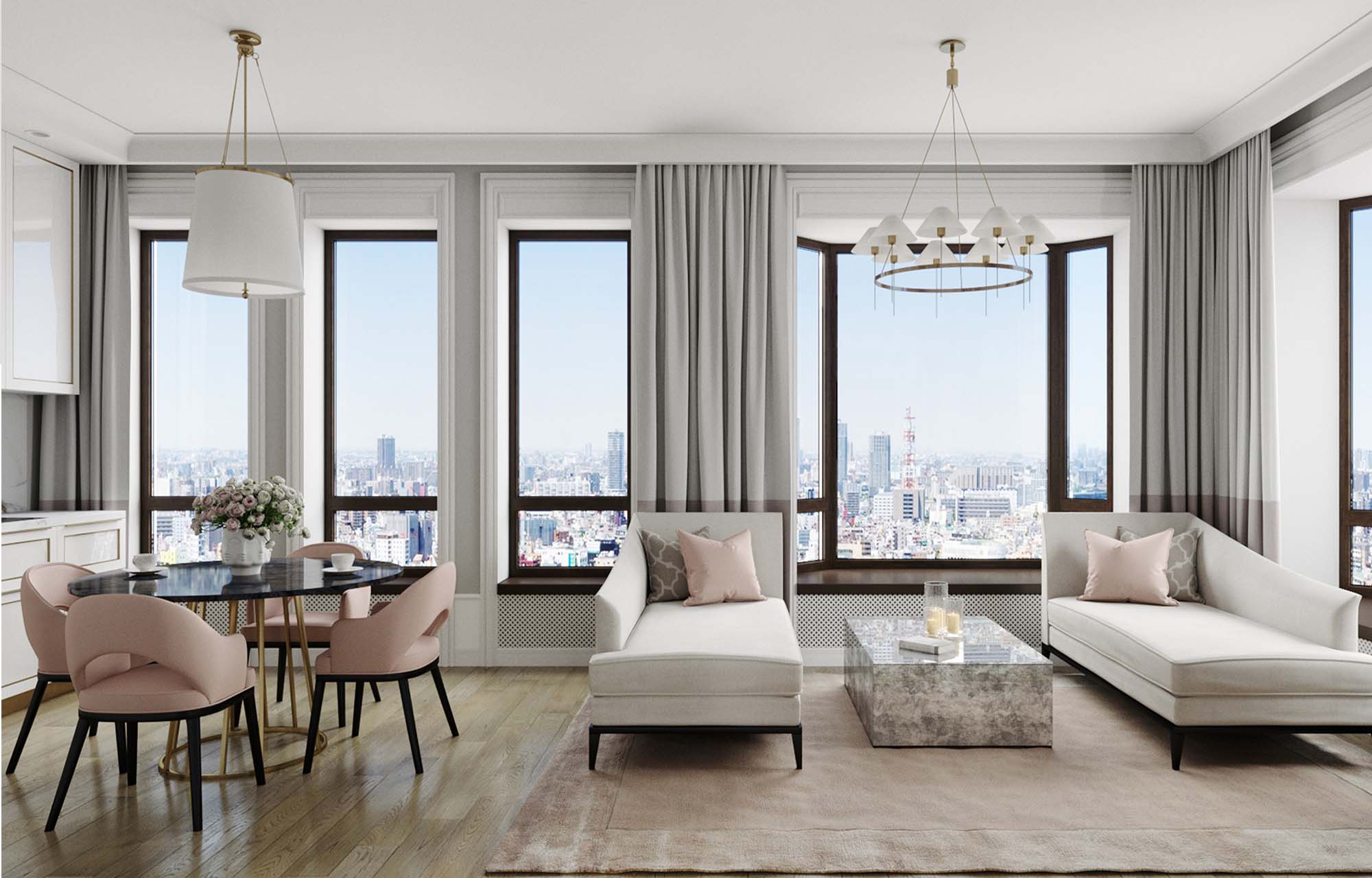 Project I'm Tverskaya CLASSIC