Zheleznodorozhny
Condo, Zheleznodorozhny, Russia. 1356 sq.ft.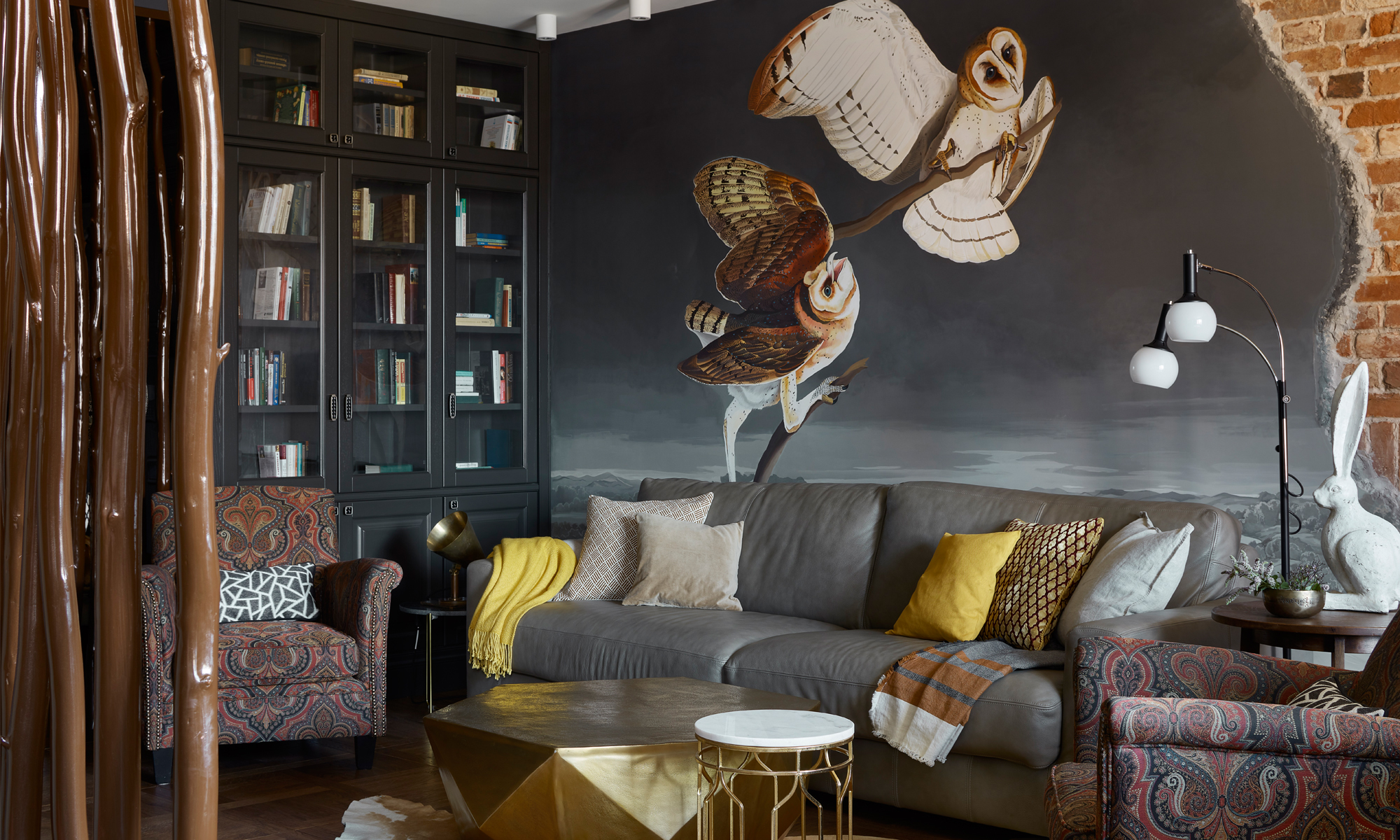 The design was inspired by a John James Audubon painting depicting dancing owls. John was an American naturalist, ornithologist, and animal painter, who devoted his life to the study and capture of birds. His paintings formed the basis of the design concept of the project. Dark colors, autumn forest, the smell of foliage – this mood customer asked us to display in the interior.
An important role play the wall paintings. Image of barn owls adorned the living room wall. The wall in the bedroom was decorated with a picture of a passionate rose.
For the corridor in the hallway, the Art Director of the architectural bureau KASPARY INTERIORS Anastasia Kasparyan created a unique wooden panel composition decorating the walls and doors. By this, we avoided the effect of the door colonnade.
In the hallway, the theme of nature was continued by a partition made of aspen branches, which the customer brought from the nearby forest. The wood, processed and varnished, zones the space, separating the living room. Brick walls in the dining area and vintage furniture also create a special mood. The chairs, including the bar chairs, were restored, the sofa's upholstery was replaced with eco-leather. Weighty cast-iron support, accidentally bought from a junkman, became the basis of the bar.
The children's room, as opposed to the Customer's bedroom, was designed in bright colors. As well as for the rest of the apartment, most of the furniture was created according to Anastasia's unique sketches, complemented by antique accessories, such as vintage lamps made in the 40s.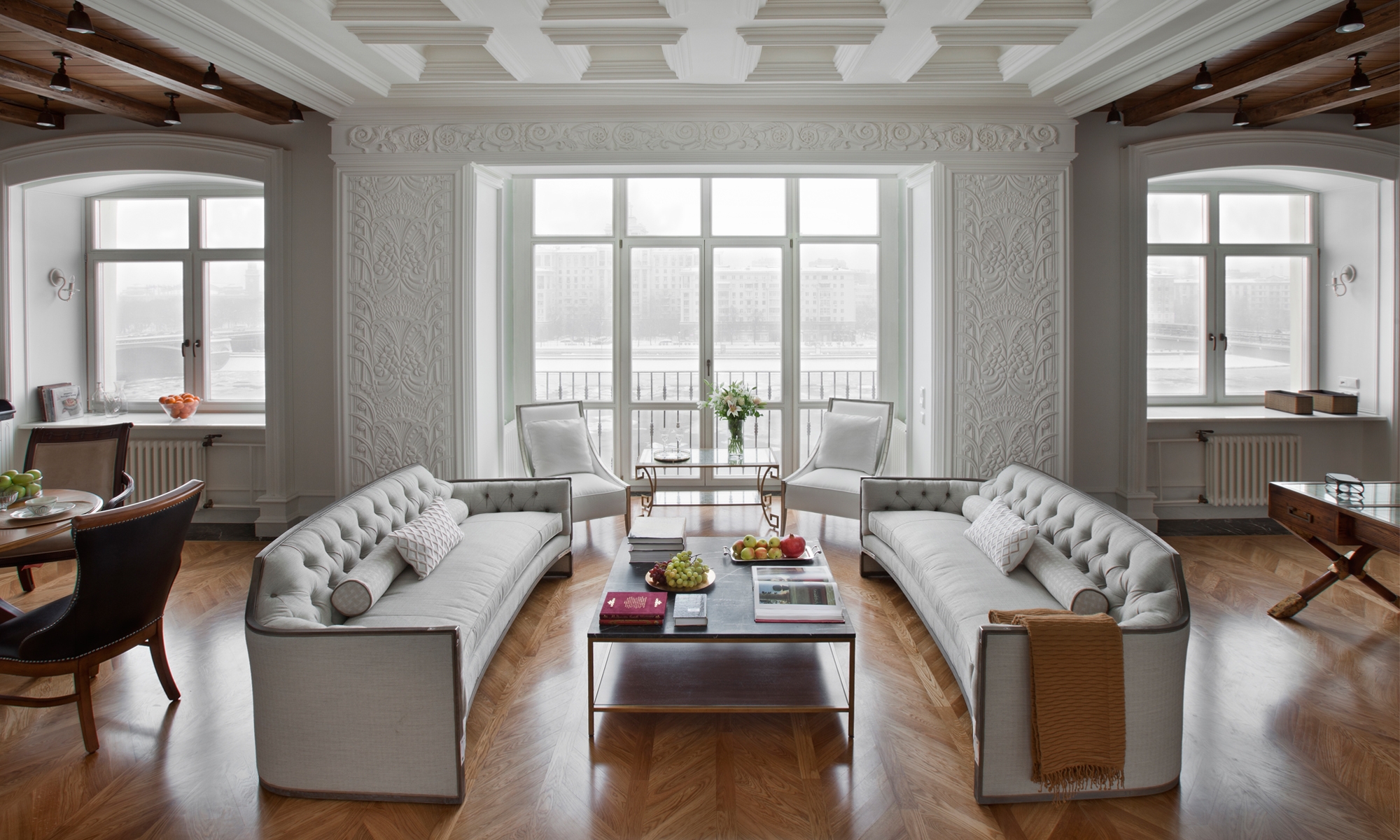 Project Smolenskaya emb.