Smolenskaya emb.
Condo, Smolenskaya str., Moscow, Russia. 1 356 sqft.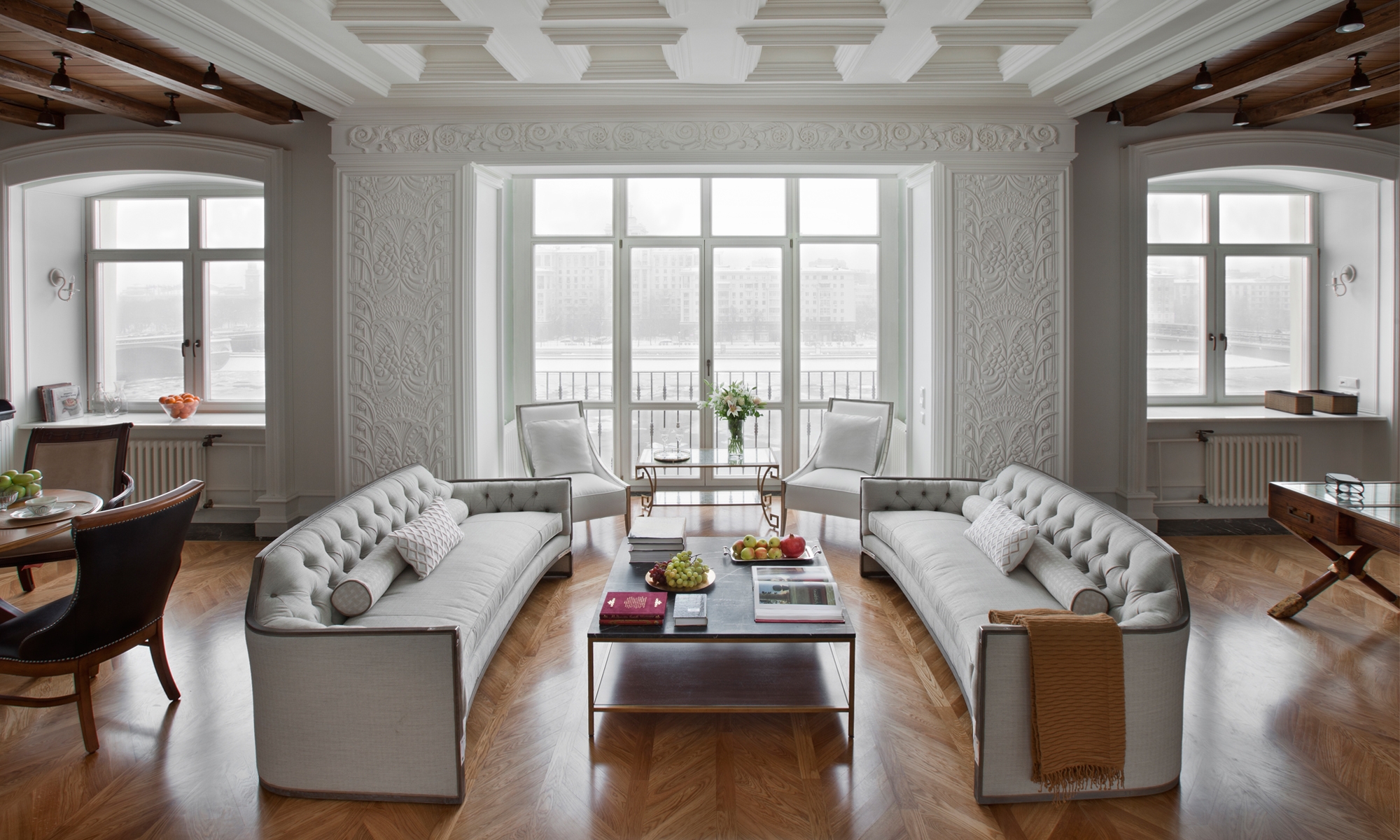 We conducted the complete reconstruction of apartments in a historic building for a private client in a short time.
Goals: To emphasize and to play up the view of the Smolenskaya Embankment from the interior. To reconstruct and strengthen the slab as well as to replace the outdated utility lines.
Solution:  In order to open up the view of the embankment from all the windows of the front side of the building at the same time, an open space was arranged combining the living room, kitchen, dining room and bay window with full height wooden double-paned windows. We decided not to drape the windows, but in order to have a finished look, we employed a façade technique to decorate them with stucco. During the reconstruction, the wooden slabs were uncovered and cleaned. To reinforce the floor slabs, a blueprint was ordered from the Moscow Research and Design Institute and complex and painstaking work was carried out. We decided to display the beauty of the "native" wooden beams of the ceiling in the living room, kitchen and bedroom interiors. They were sanded and coated with a special compound. The main ceiling area of the apartment was lowered and gave way to the forced air exhaust ventilation and air conditioning airways. All the utility lines and standpipes (water and drainage) on the upper and lower floors were replaced.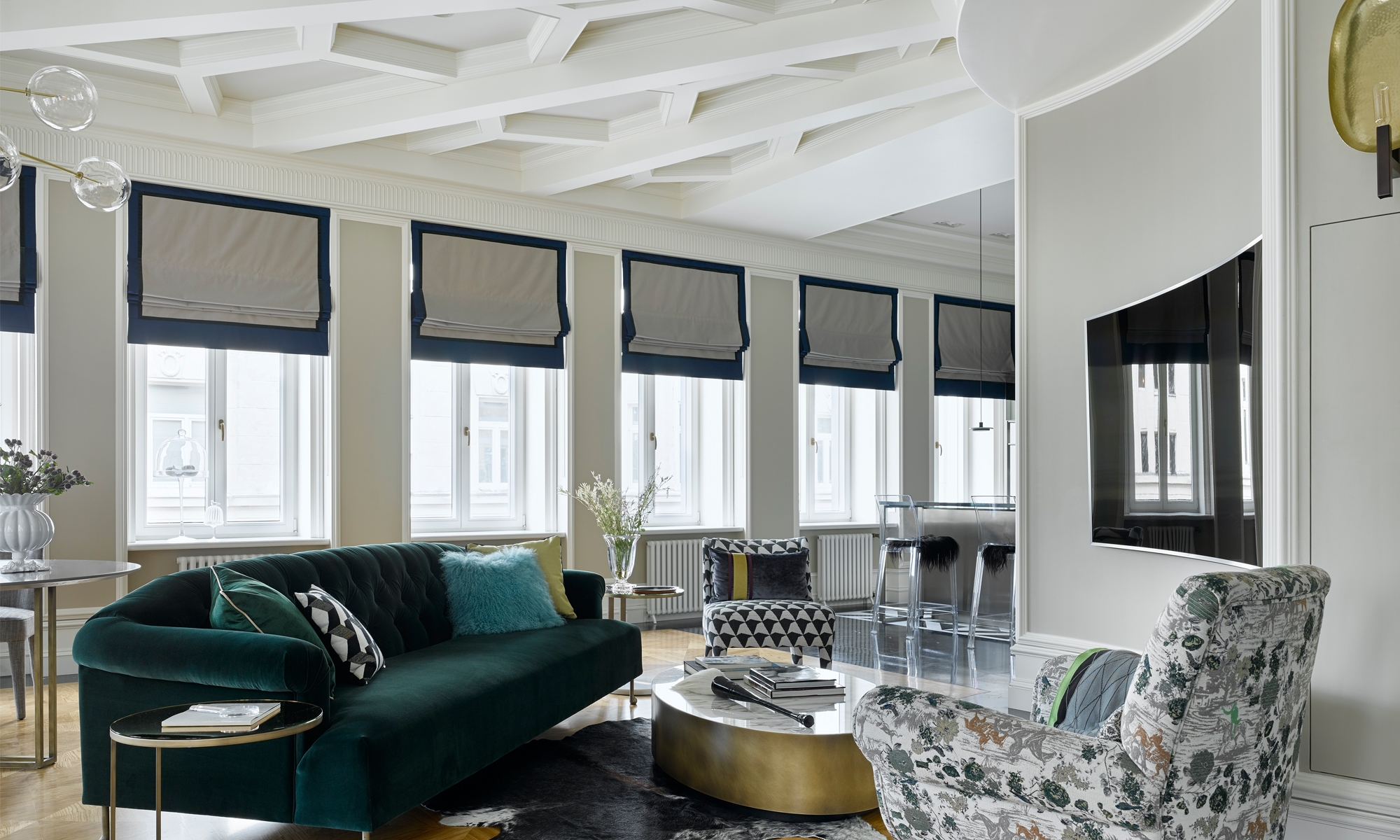 Project Spiridonovka str.